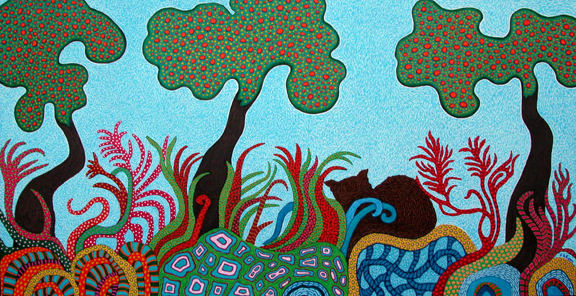 Archives: page 2,
page 3,
page 4,
page 5,
page 6.
© Copyright 2015.
No part of this website, artwork,
or designs may be copied, or
used or reproduced in any form
without the express written consent
of Suzanne Egan
( AKA Suzanne Q. Egan-Dole).
Welcome to Egan-Artwork.com
To View 22 Paintings Now For Sale
Egan-artwork.com displays original paintings
by San Francisco Bay Area artist Suzanne Q. Egan
(aka Suzanne Egan-Dole ).
Most paintings are large, done in acrylic paint on stretched canvas with wooden frames.
Colors are vibrant. Most have textured
surfaces with layers of small brush strokes.
Paintings now on sale have
taken a long time to finish.
Selling from studio right now.
Maybe a gallery in 2016.
Other artwork on this website has been sold
or included for background only.
Thanks for your time and consideration.
Email : suzanne@egan-artwork.com
Call my studio: 650-994-4337